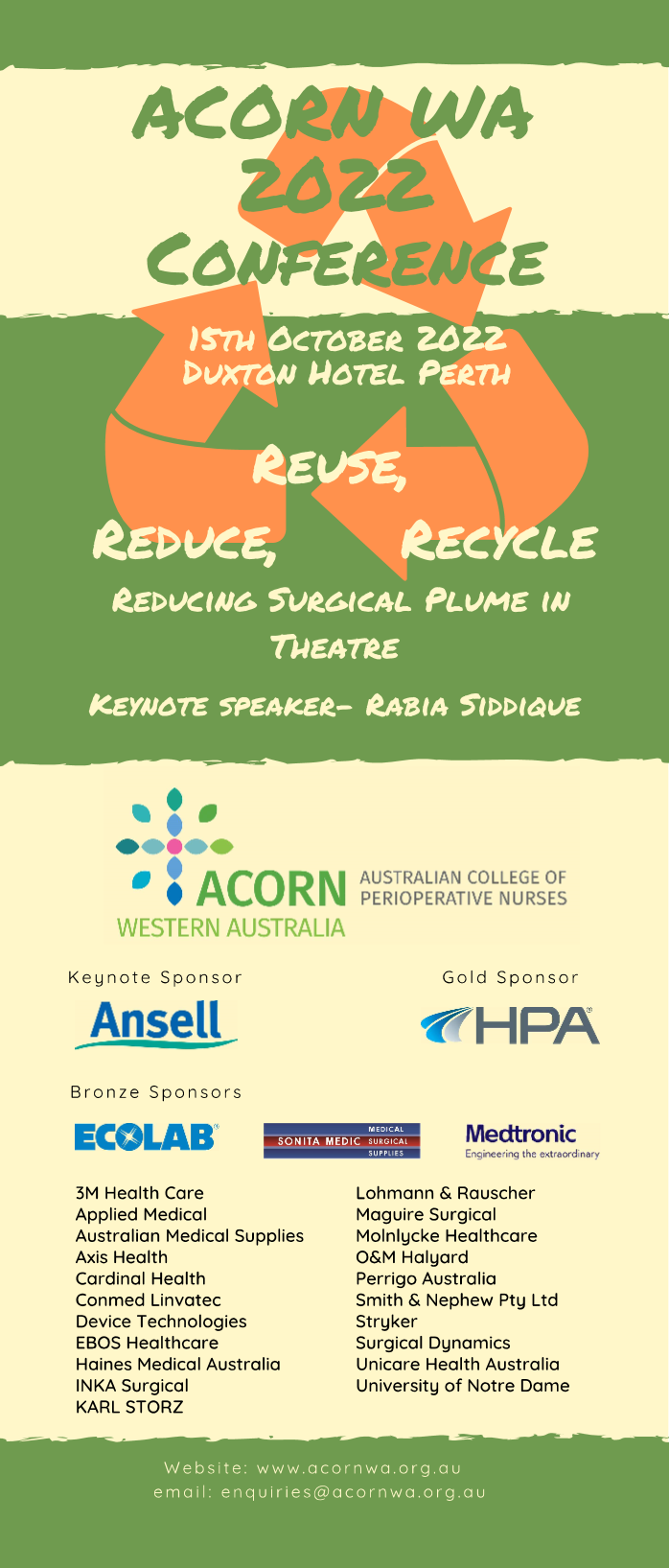 ACORN Western Australia
ACORN WA (formerly Operating Room Nurses Association of Western Australia) was formed to enable Perioperative Nurses to meet and discuss ideas and provide education to enhance their clinical practice. This association is affiliated with the Australian College of Operating Room Nurses (ACORN).
Join us in 2022, for our international virtual conference series.
The 2022 ACORN International Conference will now be virtual and run over five days throughout the year.
The dates for the single-day conference events and the streams that they are focussed on:
26 February - Perioperative fundamentals
21 May - Quality and safety
23 July - Advanced practice nursing
24 September - Leadership and mentoring
26 November - Health and wellbeing
Stay tuned for more information through social media and email. We look forward to keeping in touch with details for registration and the daily programs.

---